Workshop on 5G Networks Security (5G-NS 2019)
to be held in the conjunction with the ARES workshops EU Projects Symposium 2019 at 14 th International Conference on Availability, Reliability and Security
(ARES 2019 – http://www.ares-conference.eu )
August 26 – August 29, 2019, Canterbury, UK

With the great success and development of 4G mobile networks it is expected that the 5th generation wireless systems (in short 5G) will be a continued effort toward rich ubiquitous communication infrastructure, promising wide range of high-quality services. It is envisioned that 5G communication will offer significantly greater data bandwidth and almost infinite capability of networking resulting in unfaltering user experiences for, among others: virtual/augmented reality, massive content streaming, telepresence, user-centric computing, crowded area services, smart personal networks, Internet of Things (IoT), smart buildings, smart cities.
The 5G communication is currently in the center of attention of industry, academia, and government worldwide. 5G drives many new requirements for different network capabilities. As 5G aims at utilizing many promising network technologies, such as Software Defined Networking (SDN), Network Functions Virtualization (NFV), Information Centric Network (ICN), Network Slicing, Cloud Computing, etc. and supporting a huge number of connected devices integrating above mentioned advanced technologies and innovating new techniques will surely bring tremendous challenges for security, privacy and trust. Therefore, secure network architectures, mechanisms, and protocols are required as the basis for 5G to address these issues and follow security-by-design approaches. Finally, since in 5G networks even more user data and network traffic will be transmitted, big data security solutions should be considered in order to address the magnitude of the data volume and ensure data security and privacy.
From this perspective, the 5G-NS 2019 workshop aims at collecting the most relevant ongoing research efforts in 5G networks security field. It also serves as a forum for 5G-PPP Phase 1 & Phase 2 projects in order to disseminate their security-related results and tighten & boost cooperation, and foster development of the 5G Security Community made of 5G security experts and practitioners who pro-actively discuss and share information to collectively progress and align on the field.
Topics of interest include, but are not limited to:
Security Architecture and Technologies for 5G
Security Management in Heterogeneous 5G Networks
Attacks & Threats Detection in 5G Networks
DDoS Detection & Mitigation in 5G Networks
Security Frameworks for Various 5G Applications & Scenarios
Access Control Security for 5G Networks
Security Protocols for 5G Networks
Security Management and Orchestration of NFV and SDN Elements
Software Defined Security
Security as a Service
Trusted Computing with NFV and SDN
Physical Layer Security in 5G Networks
5G Wireless Communications Security
SDN/NFV Security in 5G Networks
5G Core Network Security
Terminal and Edge Computing Security in 5G Networks
Secure Network Slicing for 5G
Security of MEC infrastructure
Malware Attack Detection and Prevention Techniques in 5G
Information Sharing and Data Protection in 5G Networks
Big Data Security and Analytics in 5G Networks
AI for 5G Security
Cloud Technologies Security in 5G Networks
Privacy preservation and enhancement in 5G
Intrusion detection and content access control in 5G
Trust management in heterogeneous 5G networks
5G identity management and its trustworthiness
Intelligent 5G security provision
Trust collaboration in 5G
Liability in 5G
Compliance with legislation and regulation that apply
IoT security and trust in 5G
Important Dates
| | |
| --- | --- |
| Submission Deadline | May 28, 2019 |
| Author Notification | June 15, 2019 |
| Proceedings Version | June 23, 2019 |
| ARES EU Symposium | August 26, 2019 |
| Conference | August 26 – August 29, 2019 |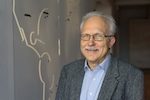 Cooperative Security for 5G and the Internet
Prof. Raimo Kantola, Aalto University, Finland
Workshop 5G-NS
Abstract: The talk describes the concept of cooperative security between end-points with network/cloud based assistance. The system has several components such as cooperative firewalls at the edge nodes of the customer networks (we call them Customer Edge Switches), an interworking function called a Realm Gateway for legacy Internet host communications and a system of communications policy management allowing the firewalls to admit only expected traffic to the receivers that may be wireless and battery powered. The first two components are an extension and generalisation of Network Address Translator (NAT). Due to the Interworking function the system can be deployed one network at a time without compulsory changes on hosts. Tools for automating policy generation are a part of the solution. The systems have been implemented following the Software Defined Networking principles, so the firewall has a control plane and a data plane. The control planes can talk to each other or to any other nodes before making the final admit or drop decision. When a policy match is established edge to edge, a host to host flow can take place. Besides the initial signaling, the firewalls can push the restraining commands to each other if the served host is found to be too aggressive at any time during the flow. Evidence collection is ubiquitous and the nodes use reputation methods based on shared evidence when deciding to allocate some resources to serve a remote entity.  The architecture establishes stable IDs for hosts. The IDs are used as a key to the policies, to the collected evidence of behavior as well as an ID of the host that needs to be restrained.
Firewalling itself must use executable rules that are bound to addresses at the Firewall. We expect that the first use cases of the technology can be found in specialised 5G networks but the architecture is generic.
Raimo Kantola is a full tenured professor at Aalto University, Department of Communications and Networking. After some 15 years in Nokia Networks in different roles, he graduated with Doctor of Technology degree at Helsinki University of Technology (TKK) in 1995 and joined the University in 1996 to become a professor in Networking technology. Kantola is a pioneer of international education at Aalto. He was tenured in 2005. When TKK merged to Aalto, Kantola was the first Chairman of the Department of Communications and Networking.
Prof. Kantola's recent research is in Cooperative Security, Software Defined Networking and 5G.
Workshop Chairs
Wojciech Mazurczyk, Warsaw University of Technology, Poland (IoRL H2020 Project)
Pascal Bisson, Thales, France (5G-Ensure H2020 Project, 5G IA SEC WG chair)
Krzysztof Cabaj, Warsaw University of Technology, Poland (IoRL H2020 Project)
Edgardo Montes de Oca, Montimage, France (Networld2020 steering board member)
Additional information
IoRL project website: https://iorl.5g-ppp.eu/
5G-Ensure: https://5g-ppp.eu/5g-ensure/
List of 5G-PPP Phase 1 projects: https://5g-ppp.eu/5g-ppp-phase-1-projects/
List of 5G-PPP Phase 2 projects: https://5g-ppp.eu/5g-ppp-phase-2-projects/
5G PPP Security Landscape (White Paper): https://5g-ppp.eu/white-papers/
5G IA Security Working Group: https://5g-ppp.eu/5g-ppp-work-groups/
PROGRAM COMMITTEE
Gregory Blanc, Télécom SudParis, Institut Mines-Télécom, France
Rolf Blom, RISE SICS, Sweden Gino Carrozzo, Nextworks, Italy
Luca Caviglione, IMATI CNR, Italy
Joo Cho, Adva Optical, Germany
Michal Choras, ITTI Ltd., Poland
Jannik Dreier, Université de Lorraine, France
Jin Hong, University of Western Australia, Australia
Raimo Kantola, Aalto University, Finland
Georgios Karopoulos, National and Kapodistrian University of Athens, Greece
Zbigniew Kotulski, Warsaw University of Technology, Poland
Poland Madhusanka Liyanage, University of Oulu, Finland
Peter Schneider, Nokia Bell Labs, Germany
Jani Suomalainen, VTT, Finland
Hui Tian, National Huaqiao University, China
Submission Guidelines
The submission guidelines valid for the workshop are the same as for the ARES conference. They can be found at https://www.ares-conference.eu/conference/submission/ .